The AT&T THANKS® Sound Studio is your all-access pass to performances from your favorite artists – on us! We host shows and interviews, year-round, at iHeart Radio Stations across the country to show support for the customers who support us. Check out the latest artist meetups with Monsta X and Daniel Caesar from the AT&T Sound Studio below!
Advertisement
Monsta X
First, we had a visit from the K-Pop sensation, Monsta X. The group formed in early 2015 and released their first EP by May of that year, entitled Trespass. Since then, the group have signed with Mercury Records and released their first studio album The Clan, Pt. 2.5 [BEAUTIFUL] in 2017.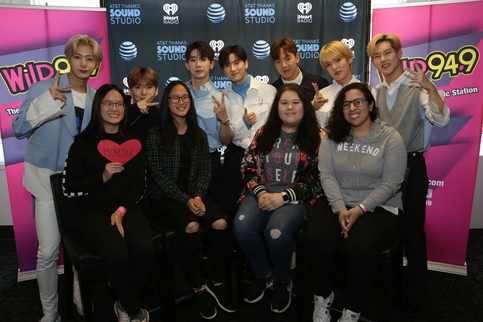 Monsta X meet their fans (Olivia Mihalich)
The album even peaked at No. 1 on Billboard's World Album Sales chart! Their most popular songs include singles like "Hero", "Spotlight", and "Jealousy", which have all earned them further recognition – "Spotlight" was even certified official gold by the Recording Industry Association of Japan.
Now, the seven-member group have just finished the North American leg of their sold-out World Tour and are focusing on their latest projects – their album Piece and new single "Livin' It Up". Be sure to stream all their new songs and watch more of their conversation below.
Daniel Caesar
The next day, Daniel Caesar stopped by the REAL 92.3 Studio in Los Angeles, CA to talk about his music and perform a few of his songs, live! The Canadian R&B/soul singer and songwriter has had quite a whirlwind of a year after releasing his debut album, Freudian, last August.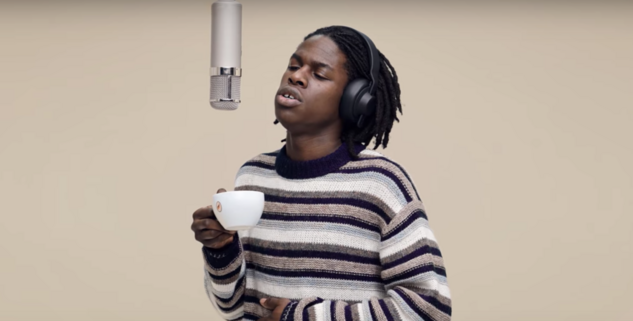 The album earned him critical acclaim and earned him two GRAMMY nominations! His hit single, "Get You", also landed him the No. 1 spot on the US Adult R&B charts as well as a Gold Certification.
After finishing his own Freudian World Tour, Daniel played at festivals across the country, from Coachella, to Panorama, Lollapalooza, and more. Next, you can catch him on August 25 in Brooklyn, NY performing at AFROPUNK Fest. Until then, check out his live performances below!
If you like what you see and want in on the action, sign up for the AT&T THANKS® Program today and see all the great events happening in cities near you!

Advertisement