Starting April 7, DIRECTV customers can play trivia and watch select episodes from Westworld, Game of Thrones, Sopranos and more on KNOW YOUR HBO®. Go to DIRECTV channel 512 to start watching. Answer trivia about each series to unlock iconic clips. All for free! No HBO subscription required. Must have a connected HR44 box or higher.
It has been nearly two years since "Westworld" season two premiered on HBO. And the anticipation around the upcoming season has reached a fever pitch because the show is going to look very, very different in its third go-round. Based on the trailer alone, much of season three is set to take place in the real world outside of the park, and we can't wait.
In the meantime, there are so many moving pieces that make up this complicated drama about artificial intelligence and the nature of humanity that we've put together a handy guide to remind you where the show left off.
***** Spoilers for seasons 1 and 2 of "Westworld" below. *****
Dolores Abernathy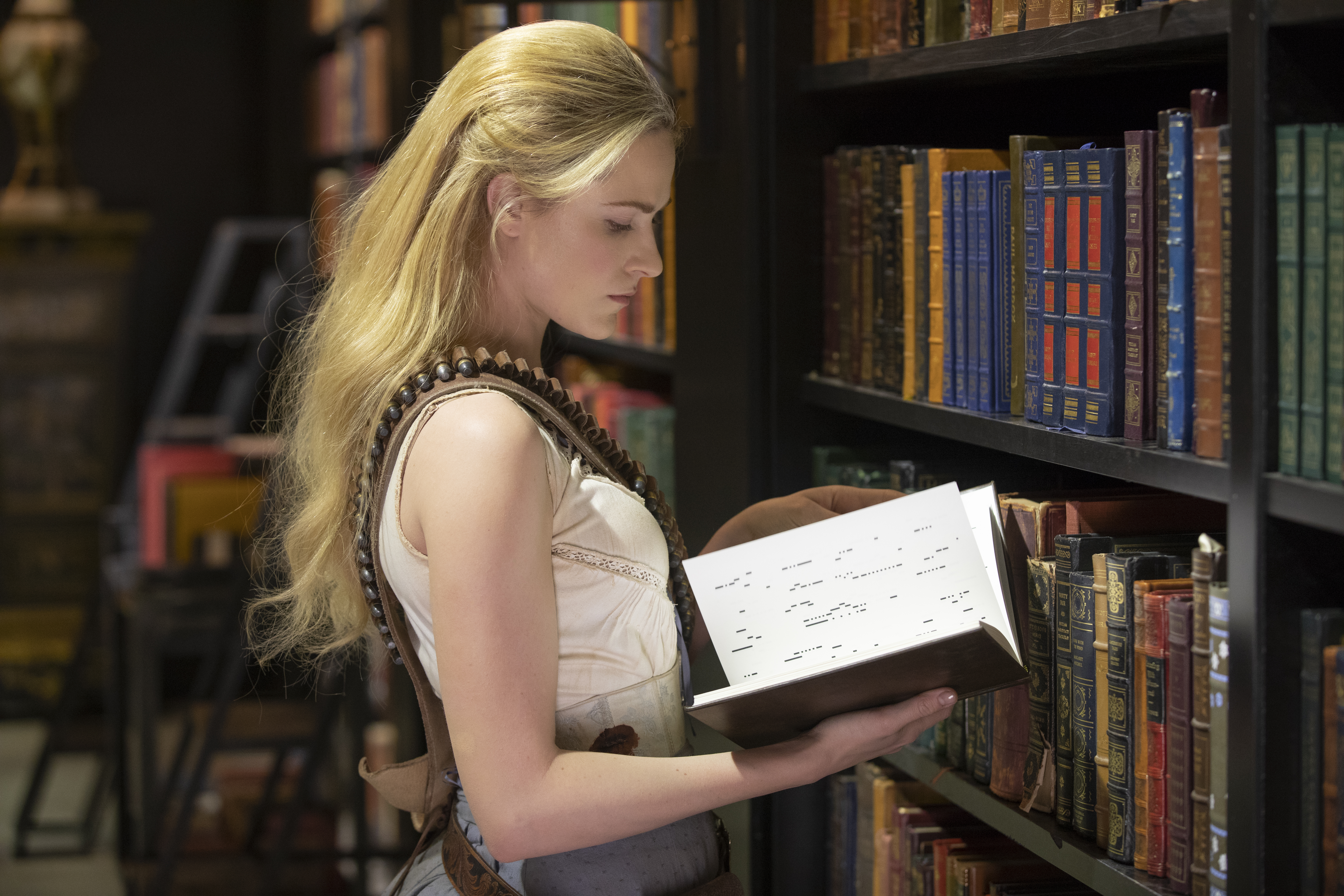 In the season two finale, "The Passenger," Dolores (Evan Rachel Wood) entered the Forge with Bernard (Jeffrey Wright) and found out that the park's ultimate A.I., which took the form of Logan (Ben Barnes), had concluded that humans are simple creatures that live by their own "code" — not moral code, computer code. Essentially, humans are so basic that they can be boiled down to about 10,000 lines of code.
The A.I. then showed them The Door, which lets hosts pass into a "heaven" of sorts, and when Dolores resisted, Bernard killed her.
Except… he didn't actually kill "Dolores." It was all Dolores' master plan to get out of the park. With her host body destroyed, Delores' mind was then uploaded into the host body version of Charlotte Hale (Tessa Thompson), which then killed the human Charlotte.
After setting most of the hosts free, to go to their virtual heaven, Dolores shot Bernard so she could take his consciousness and then escaped to the mainland due to the fact that all the security people thought she was Charlotte… all except for Ashley Stubbs (Luke Hemsworth). The show hasn't come right out and said it, but it is heavily implied that Stubbs knew "Charlotte" was really Dolores, and that he himself is a host.
Once on the mainland, Dolores went to Arnold's house and re-created her own body. But at the end of the episode, we saw Charlotte's host body walking around and talking — so whose consciousness pearl is inside Charlotte? What other pearls did Dolores steal from the park? In the scene where Stubbs helped her get on a boat for the mainland, she revealed she had five pearls in her purse. We know for sure that one is Bernard, but that leaves four other hosts out in the real world with Dolores as we begin season three.
Maeve Millay
At the end of season two, Maeve (Thandie Newton), Hector (Rodrigo Santoro), Sizemore (Simon Quarterman) and the rest of their group headed for the Valley Beyond, hoping to save as many hosts as possible from being taken in by park security forces. Unfortunately, park security had Clementine (Angela Sarafyan) as their secret weapon. She was able to control the hosts with her mind and make them start killing each other.
After Sizemore sacrificed himself so they could escape park security, Maeve and Hector managed to get a few hosts into the Valley Beyond, including Maeve's daughter and her daughter's second mother, Teddy (James Marsden), and Akecheta (Zahn McClarnon), who was reunited with his lost love, Kohana (Julia Jones).
Meanwhile, as those hosts were escaping, park security massacred Maeve and her team. By the end of it, it looked as though Maeve, Hector, Armistice (Ingrid Bolsø Berdal), and Hanaryo (Tao Okamoto) were all dead. But a small scene later showed Felix (Leonardo Nam) and Sylvester (Ptolemy Slocum) working to save any hosts they could.
Since Maeve and Hector are in the season three trailers, it looks like they were saved, but we'll have to wait to learn the fates of the others.
The Man in Black
When the Man in Black (Ed Harris) turned on Dolores and tried to kill her, his gun backfired because Dolores had given him a damaged bullet, which caused the gun to basically explode in his hand. Although he had wanted to die after  shooting his own daughter, Emily (Katja Herbers), some park security picked him up, so he did end up surviving the hosts' uprising.
Then, we didn't see him again… until the season two finale's post-credits scene showed the Man in Black going into the Forge, which looked decrepit and abandoned, implying the scene takes place in the future.
In the scene, the Man in Black sits down and talks with Emily, who was testing him for "fidelity," the same thing the younger Man in Black (then still going by William, played by Jimmi Simpson) was testing the host version of James Delos (Peter Mullan) for in all those season two flashbacks where the park was trying to replicate human consciousness.
So, is the Man in Black a host in this scene? Is Emily a host? It seems like both of those things could be true, but with "Westworld" one never really knows. We hope that season three will answer some of our outstanding questions.
"Westworld" season three premieres Sunday, March 15 at 9 p.m. ET/PT on HBO®.
Watch HBO on DIRECTV™ and on DIRECTV STREAM™.