Audience Network debuted a new Mr. Mercedes trailer at the 2018 Television Critics Association summer press tour on Friday (July 27), before executive producer Jack Bender and stars Holland Taylor and Breeda Wool took the stage to give us some juicy tidbits about the upcoming season. We can't give too much away, but we do have five things we learned about season two, plus the new trailer to whet your appetite.
The show is skipping book two
The creators decided they need to keep the focus on Bill Hodges (Brendan Gleeson) and Brady Hartsfield (Harry Treadaway), which means they skipped over the plot of book two and went right on to the third book, End of Watch.
Bender cites the reason for this as the fact that in book two, the main characters don't even come into play until a third of the way through, which is "challenging for our show." This way, they could keep the antagonistic relationship between the title character and the man chasing him intact for at least one more season.
"We wanted to keep the story focused on the two men," says Bender.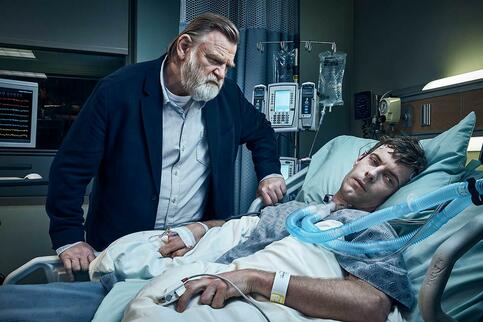 A third season seems likely
Bender says that they are very optimistic about a third season and the door is wide open to have one, which book readers will know means the show doesn't kill off Bill Hodges at the end of season two. Bender also teases that they didn't "use up all of End of Watch," so there is plenty of material left for a possible third season.

But it won't turn into a PI procedural
However, Bender does say that while a 10-season run of Hodges and Holly (Justine Lupe) solving crimes through their private investigator business would be fun to watch, that's not what the show is going to turn into.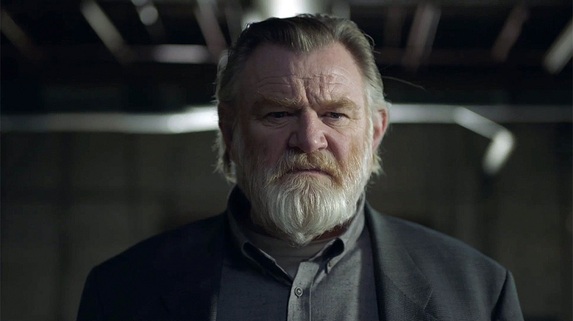 All of the changes have Stephen King's blessing
Bender says that King has been "very generous" with his books. As long as the show is "true to the book in spirit and sometimes specificity," King has been fully supportive of changing certain plotlines or characters, even going so far as to say there have a been a few changes King wishes he had thought of to do with the books.
Romance for Ida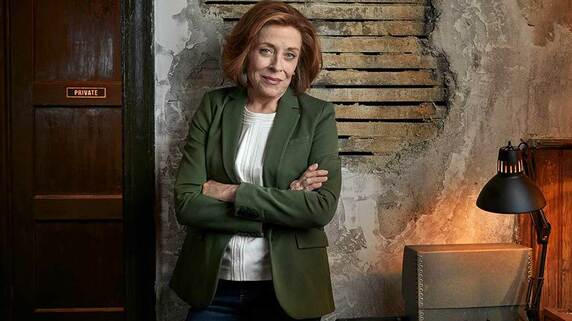 Speaking of changes, Holland Taylor's character is almost entirely invented for the show because they felt that Hodges needed that support system in his life. In season two, she'll continue to be his "safe haven," but Taylor also teases that there's a possible romance blooming for her with a fellow teacher.
The season looks crazy (in the best way)
The two-and-a-half minute trailer is chock full of exciting scenes, many of which make no sense at this point — a sign of a good trailer. The second season looks like even more of a roller coaster than the first.
Mr. Mercedes season two premieres Wednesday, Aug. 22 at 10 p.m. ET/PT on Audience

The content is featured on https://www.directv.com/insider/ is editorial content brought to you by DIRECTV. While some of the programming discussed may now or in the future be available affiliates distribution services, the companies and persons discussed and depicted, and the authors and publishers of licensed content, are not necessarily associated with and do not necessarily endorse DIRECTV. When you click on ads on this site you may be taken to DIRECTV marketing pages that display advertising content. Content sponsored or co-created by programmers is identified as "Sponsored Content" or "Promoted Content."