The 2018 NBA Draft came and went. During the League's annual showcase for incoming talent, our resident hoops head offered some real time reaction to the moves that will make or break each franchise.
7:00 p.m. EST – Welcome to the 2018 NBA Draft. I'm expecting lots of craziness, trades and surprising picks.
7:02 p.m. – Trae Young has shorts on. Definitely means he's going to Cleveland.
7:19 p.m. – Now player introductions? Can we just get this thing going?!!
7:23 p.m. – This reminds me of introductions at a wedding.
7:33 p.m. – Adam Silver finally at the podium, recapping the season. Warriors get booed. We've got a Brooklyn crowd. This should be fun.
7:34 p.m. – The Suns are finally on the clock!
7:38 p.m. – Suns take DeAndre Ayton. He's been the consensus pick for a while now. No shock here. The draft starts with Vlade Divac and the Kings. And they're on the clock.
7:44 p.m. – Kings jump on Duke big man Marvin Bagley III without hesitation. There were rumors that Euro phenom, Luka Doncic didn't want to go to Sacramento. Have to wonder if that factored into the pick.
7:47 p.m. – FIRST WOJ BOMB!!!!!! Atlanta trades #3 to Dallas for the #5 pick. Hawks will pick Luka Doncic for the Mavs and Trae Young will be selected by the Mavs and sent to Atlanta. The rumor was the Hawks were high on Young after a great workout. They scored a Mavs 2019 first round pick in addition to their guy. Nice work by Atlanta.
7:50 p.m. – Euro hoops guru Fran Fraschilla with maybe the line of the night (and it's only pick 3): "Luka is one step slow, but two steps ahead." Can't argue with that.
7:55 p.m. – Grizzlies take Jaren Jackson Jr. from Michigan St. Tons of upside here. Maybe the best overall defender in the draft. Another player I watched in the 90's has their son drafted. I'm so damn old.
7:59 p.m. – Dallas announcing the Trae Young pick that will be dealt to Atlanta.
8:04 p.m. – Magic take Mo Bamba. To me, mistake pick. They took him last year when his name was Jonathan Isaac.
8:08 p.m. – The O/U bet on the number of times "wingspan" is said by ESPN talent has been reached at pick 6.
8:12 p.m. – Bulls take Wendell Carter Jr. Solid pick. Overshadowed at Duke by Bagley this season, but the kid can play and is still super young. Lots of Al Horford in him. ESPN's Chauncey Billups with the hot take, comparing Carter Jr. to Carlos Boozer.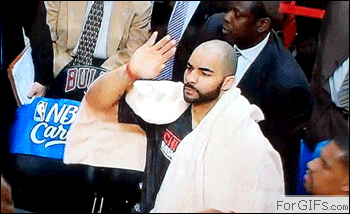 8:13 p.m. – I have a feeling these questionable comps will be a highlight (lowlight?) of the evening.
8:14 p.m. – Cavs are on the clock. Which GM is making the pick, Koby Altman or Lebron?
8:18 p.m.: – First surprise pick IMO, Cavs take Collin Sexton. Dynamic guard with tons of potential. Needs to work on his jumper. Reminds me of Sacramento's De'Aaron Fox.
8:20 p.m. – Sexton then tries to entice Lebron by begging him to stay and flubbing some Drake lyrics.
8:21 p.m. – Knicks are on the clock. My prediction: It will get booed.
8:24 p.m. – Knicks take Kevin Knox from Kentucky. Fans boo. Rinse, repeat. They even trotted out the Porzingis booing kid who looked at the camera and said, "Who is he?" The Garden faithful appeared to have favored Missouri's Michael Porter Jr. in this spot.
8:30 p.m. –Sixers take Mikal Bridges. An absolute perfect fit for Philly. Will slot right in and contribute immediately. Plus now he can afford Jay Wright's tailor.
8:34 p.m. – Feel good story around Villanova's Bridges. His mom is the longtime head of HR for the 76ers. Maybe he can skip new hire orientation.
8:38 p.m. – Second UK Wildcat off the board. Shai Gilgeous-Alexander taken by the Hornets. Could this be a signal to Kemba Walker? And Shai, where do you find a suit like that? Asking for a friend.
8:39 p.m. – Starting at point guard for the Chauncey Billups Comp All Stars: NBA flameout, Michael Carter Williams.
8:40 p.m. – OR NOT! WOJBOMB 2!! SGA traded to the Clips for the #12 pick and two 2nd rounders. Hornets back on the clock.
8:44 p.m. – Miles Bridges is selected here for the Hornets. Dropped a bit in the draft. Was an early top 5 pick. Probably should've stayed in the draft last year. Cost himself some money. But maybe Tom Izzo took care of that problem.
8:50 p.m. – Clippers take Jerome Robinson from Boston College with their second first rounder. Quick with the ball, nice midrange game. To me, I think it is a bit early. I would have taken a chance on Michael Porter Jr.
8:54 p.m. – Porter's medicals must have been pretty rough for him to fall this far. L.A. would have been a great spot for him.
8:58 p.m. – And there he goes, Michael Porter Jr. goes to Denver at 14. At one time he was the #1 overall prospect, but it's likely his back surgery and hip issues put a scare into some teams. Denver might've gotten themselves a star at 14. And hey, Billups compared him to a young Kevin Durant. He probably heard that comp before from someone.
9:07 p.m. – Wizards take Troy Brown out of Oregon. One of the sleepers in the draft. Great athlete, can score and extremely versatile. ESPN's Jay Bilas says he is "not super athletic on the NBA level." Other than that, he should be fine on the NBA level.
9:14 p.m. – Suns take Zhaire Smith from Texas Tech… but…. WOJBOMB 3!!!!! Sixers are trading Mikal Bridges to the Suns for Smith. Suns will also send a future UNPROTECTED first rounder to Philly (via Miami).
9:19 p.m. – This trade feels like a win now move for a team that's nowhere near ready to win now. Ownership had a hand in this one.
9:22 P.M. –The Big Ragu, Donte Divincenzo goes to Milwaukee. Super athlete, can shoot, get to the rim, and plays amazing defense. And tends to play big in the spotlight. Will be great with Giannis.
9:29 p.m. – Spurs taking Miami's Lonnie Walker IV. Lots of potential. Can make shots, but very inconsistent. Needs to work on his defense, but he's in the right place. Great fit for him. Things usually work out for the Spurs. And, hey Kawhi, the Spurs are hip now!
9:32 p.m. – During his post-draft interview, Lonnie looking at Hall of Famer and Spurs legend David Robinson like, "Who are you?" Naval Academy graduate, Robinson looking at Walker like, "Cut your damn hair."
9:34 p.m. – Hawks take Kevin Huerter from Maryland. One of the best pure shooters in this class. The Red Mamba was just testing the waters for the draft, and BOOM. He's a top 20 pick. Very nice pick for the Hawks. Will be getting lots of assists from Trae Young. GM Travis Schlenk (a former Warriors front office guy) probably thinks he secured a low-rent Steph and Klay for his new Atlanta backcourt.
9:41 p.m. – Wolves take Josh Okogie from Georgia Tech. Long arms, and aggressive. Will fit right into Thibs' system. Maybe he can help the rest of the Wolves play defense too.
9:47 p.m. – WHOA, Grayson Allen to Utah. This is a pretty great fit for the Jazz. You can say what you want about his character, I think most of it was overblown. Kid can play. And will star in a buddy cop movie with new teammate, Officer Donovan Mitchell.
9:48 p.m. – BILLUPS' GRAYSON ALLEN COMP ALERT!!! Bobby Sura??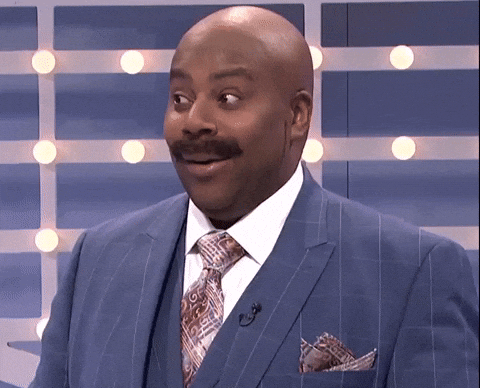 9:51 p.m. – Bulls take Chandler Hutchinson. Rumor has it he had a promise from the Bulls. Also rumor, I've never seen a Boise St. game and know nothing about him.
9:58 p.m. – Aaron Holiday finally drafted, and by the Pacers. Last player in the green room. Jrue and Justin's little brother follows in their footsteps. Took over when Lonzo left UCLA. Pure scorer, great ball handler.
10:05 p.m. – Trail Blazers go with the high school kid Anfernee Simons. Decided to bail on Louisville after all their troubles. Needs to get stronger. Total mystery.
10:12 p.m. – Lakers taking Mo Wagner. Rob Pelinka keeping it in the Michigan family. Mo can stretch and can move on the break. Fits the offense. Has a face Draymond would want to punch. And at the Power Forward, in Chauncey's Comp All Stars: Mehmet Okur.
10:18 p.m. – My dogs are barking and need to be walked. Sixers, please get this pick in ASAP.
10:20 p.m. – OK, walking dogs… can't tell ya much on Landry Shamet out of Wichita State. He's a good baseball player, apparently? Maybe the Phils could use him.
10:26 p.m. – Celtics getting a total steal here in Robert Williams out of Texas A&M.
10:27 p.m. – Williams receives Chauncey's least flattering comp of the night: Tyrus Thomas.
10:31 p.m. – Warriors on the clock. I assume they'll pick some random player that will contribute to their 3rd straight title.
10:33 p.m. – Brooklyn still hates the Warriors. And the Dubs take Jacob Evans from Cincy. This dude is gonna bring some grit to the 2nd unit. He and Draymond will get along perfectly.
10:38 p.m. – Wife is hoping I'm not doing a running diary of round 2. No honey, don't worry.
10:41 p.m. – We're at the point in the night where these overseas dudes get picked and they're all foreign to me. Where is Fran Fraschilla when you need him?! Nets take Dzanan Musa! "The Bosnian Scoring Machine" is known for both getting buckets and bad body language. OK, one more pick to go.
10:45 p.m. – And the first round closes out with a 3rd Villanova Wildcat. Omari Spellman goes to the Hawks. He could have used another year at school. Bilas says he's the 2nd best shooting big behind Porter.
10:50 p.m. – Is that Deputy Commissioner Mark Tatum's music to announce Round 2?! My knowledge of projects, college bench guys, and "Euro studs" is limited, so I'm tapping out. Until Vegas Summer League…
The content is featured on https://www.directv.com/insider/ is editorial content brought to you by DIRECTV. While some of the programming discussed may now or in the future be available affiliates distribution services, the companies and persons discussed and depicted, and the authors and publishers of licensed content, are not necessarily associated with and do not necessarily endorse DIRECTV. When you click on ads on this site you may be taken to DIRECTV marketing pages that display advertising content. Content sponsored or co-created by programmers is identified as "Sponsored Content" or "Promoted Content."