This August, Showtime is set to debut a dark comedy called On Becoming a God in Central Florida. It's deranged, bizarre, and one of the best shows debuting this TV season. Kirsten Dunst, who is also an executive producer, stars as Krystal Stubbs, a young wife and mother who finds herself embroiled in a pyramid scheme organization after the death of her husband, Travis (Alexander Skarsgard).
Travis had been working tirelessly for his "upline" boss, Cody (Théodore Pellerin), who takes Krystal under his wing after Travis dies. Krystal, her baby daughter Destinee in tow, gets caught up in the scam as the show examines the "American Dream" through the lens of nefarious multi-level marketing organizations. Of course, the show's Florida setting provides a richly-textured backdrop for a dark comedy.
"Interestingly, we made a pilot this past year that took place in central Florida that involved some beauty pageants that had alligators," Showtime's co-president of entertainment Gary Levine tells the 2019 Television Critics Association summer press tour. "And then we saw On Becoming a God, which did that and elevated it to a whole other level. Kirsten Dunst is brilliant in it, and the tone of it is just spot on … it was saying things that we felt were interesting and exciting and doing it in a really smart and stylish way."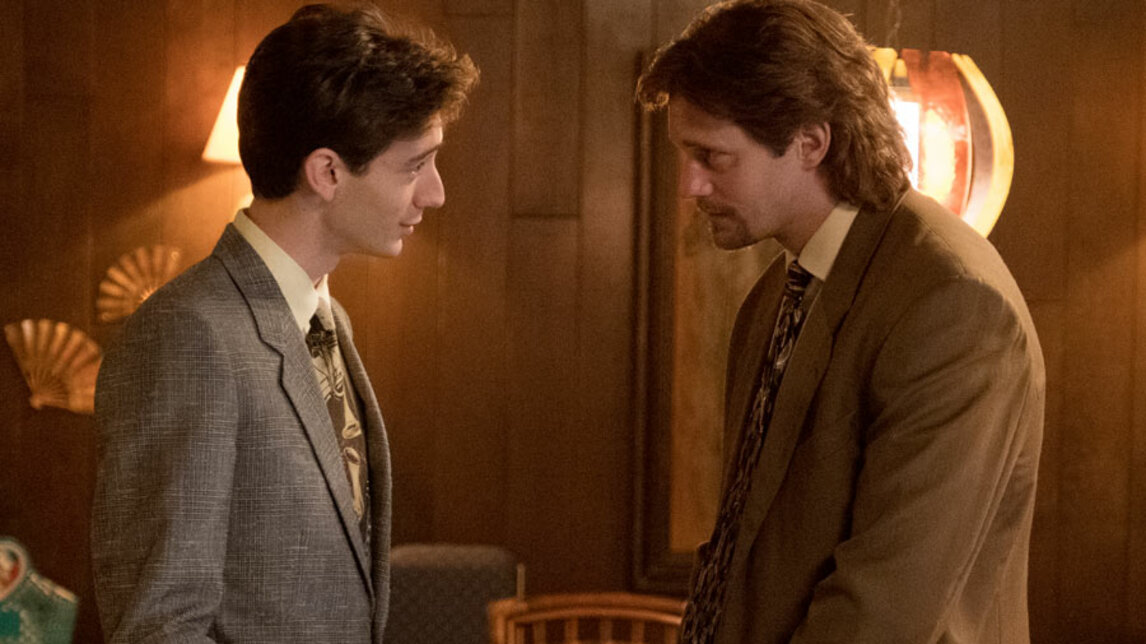 The idea came from the minds of Robert Funke and Matt Lutsky. This is their first major TV project. In an interview, they tell DIRECTV that they wanted to write something about a cult, and exploring a multi-level marketing (MLM) scheme felt appropriate.
"Matt and I had been looking for something to write about in the realm of cults," says Funke. "I grew up very religious … and we started looking into people who had been in deprogramming therapy for cults and found that that therapy is used almost more often for people coming out of multi-level marketing schemes."