The upcoming rematch between Gennady Golovkin and Canelo Álvarez has been full of twists, intrigue and downright nastiness. Golovkin said Canelo is a known cheater and a liar. Álvarez will certainly try to reply during upcoming press opportunities and, more importantly, in the ring.
And that's boxing in a nutshell: grudges are accumulated, but in the end, only one will emerge as the victor. That drama and intensity might be the reason why cinema has been enamoured with the sweet science, a love affair that has lasted for decades.
This love affair with boxing on the silver screen exists both in Hollywood and outside; Latino filmmakers have long chronicled how many young men from humble origins perceive boxing as the only way out of poverty.
Recently, we brought you a list of the best boxing movies of all time. The Canelo vs. GGG rematch gives us the perfect opportunity to revisit it with more Latino titles in the mix. So let's put on the guantes and step into the cuadrilátero.
10. Gatica, el Mono (1993)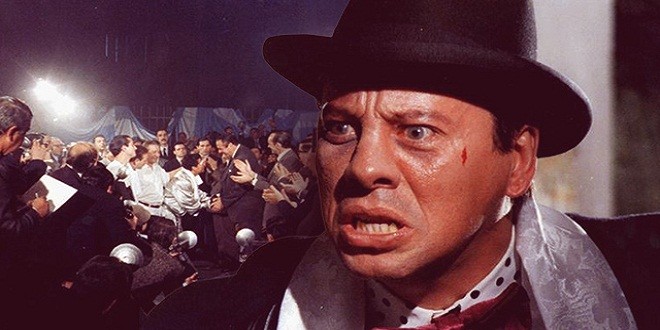 Credit: Transmundo Films
Argentinian filmmaker Leonardo Favio chronicled the career of boxer and fellow Argentinian José María Gatica, whose life was tragically cut short in a traffic accident in 1963. While his free swinging ring style endeared him to local fight fans, Gatica was forced to retire for political purposes – his boxing license revoked for life. Dubbed "El Mono" at the height of his popularity, Gatica's subsequent struggles are a perfect mirror of the turmoil found in Argentina during the 1950s and 60s.
9. Creed (2015)
When everyone thought the Rocky franchise was dead, this movie brought it back to life with a knockout punch. Michael B. Jordan's performance as the long-lost son of Apollo Creed was intense and gripping, and Sylvester Stallone was nominated for a Best Supporting Actor Academy Award. The script is regarded by many as a perfect homage to the 1977 Best Picture winner.
8. Hands of Stone (2016)